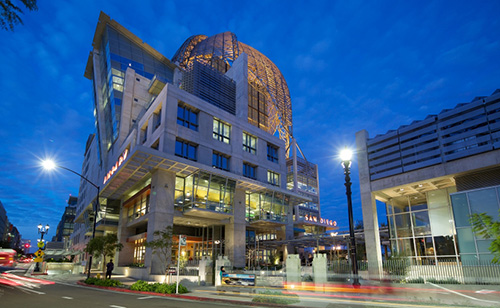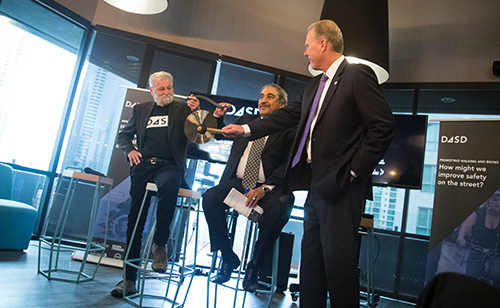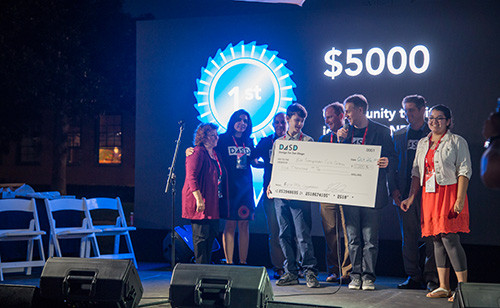 JOIN US for the D4SD 2020 Summit
Broadcast Live Online | 11am-2pm on May 15, 2020
The D4SD 2020 Summit is an opportunity for our community to come together to share proposals and to build alliances around complex challenges facing San Diego. Join us online for this one-of-a-kind event!
Summit Details
11am-2pm on May 15, 2020
Broadcast Live Online
The 2020 "Design for San Diego" Summit will be an online, interactive showcase and discussion about how to make a more sustainable San Diego. All are welcome. Attend as an observer, facilitator, subject-matter experts, concerned citizen, or as a civic designer. All you need is access to an internet connection.
Join us for a rich discussion about the 2020 civic challenges to learn more about ways to make San Diego a more sustainable city.
How can you submit proposals for D4SD 2020?
Are you working on ways to make San Diego more sustainable (e.g., addressing urgent public health issues, access to housing, mobility options, or environmental measures)? Do you want to showcase your ideas at the Summit?
Teams are invited to submit a design proposal to the 2020 D4SD challenge here by May 8 May 11 (Deadline extended).
We welcome you to take advantage of the resources we collected to help the community, such as methods for human-centered design and a D4SD Slack workspace to discuss the civic issues and find teammates.
What will happen at the Summit?
Learn from others. Enjoy the unique opportunity to present and observe novel ideas that address civic challenges across a variety of domains. Listen carefully to others, and you can learn a lot about the design process and key about the civic problems in our region.
Receive Feedback. Subject matter experts, design experts, and business leaders will be available to help you move your ideas to the next level. Through Zoom breakout sessions, you will have the opportunity to present your ideas to representatives from City of San Diego, SANDAG, IBM, and other D4SD partners.
Get recognized for your work. Strong submissions will be featured on the D4SD and Design Lab websites. Your work will have the potential to gain a lot of visibility across many diverse design communities! Attendees will also see your work through interactive discussions and presentations.
Build alliances. Connect with other teams around shared problems to identify synergies and build on their progress. This can help you garner the design assets and community support that you need to move your idea forward.