DESIGN FOR SAN DIEGO'S 2020 CIVIC DESIGN CHALLENGE
How can design help San Diego address COVID-19 and become more sustainable?
D4SD advances the use of design and design thinking to address difficult civic challenges in San Diego. The 2020 challenge has closed, but you can learn more about our 2020 events and check out design proposals submitted by local innovators.

How to Participate
Everyone is welcome to participate in the D4SD 2020 challenge and summit. There are multiple ways to get involved, such as submitting a proposal, attending the summit, volunteering with us, or sponsoring the challenge! Click on one of the roles below to explore different ways to get involved with this year's D4SD challenge and summit.
LEARN ABOUT THE CHALLENGES: CREATING ACCESSIBLE HOUSING
How might we reimagine housing to meet the needs of all San Diegans?
Shelter is a fundamental human need; however people have limited choices for safe, affordable, and long-term housing in San Diego. The issue of housing is more than the physical structures. It also includes homelessness, land development, smart home technology, and mixed-use housing, all of which needs to be addressed with San Diego's growing population. Help shape this problem by joining our discussion!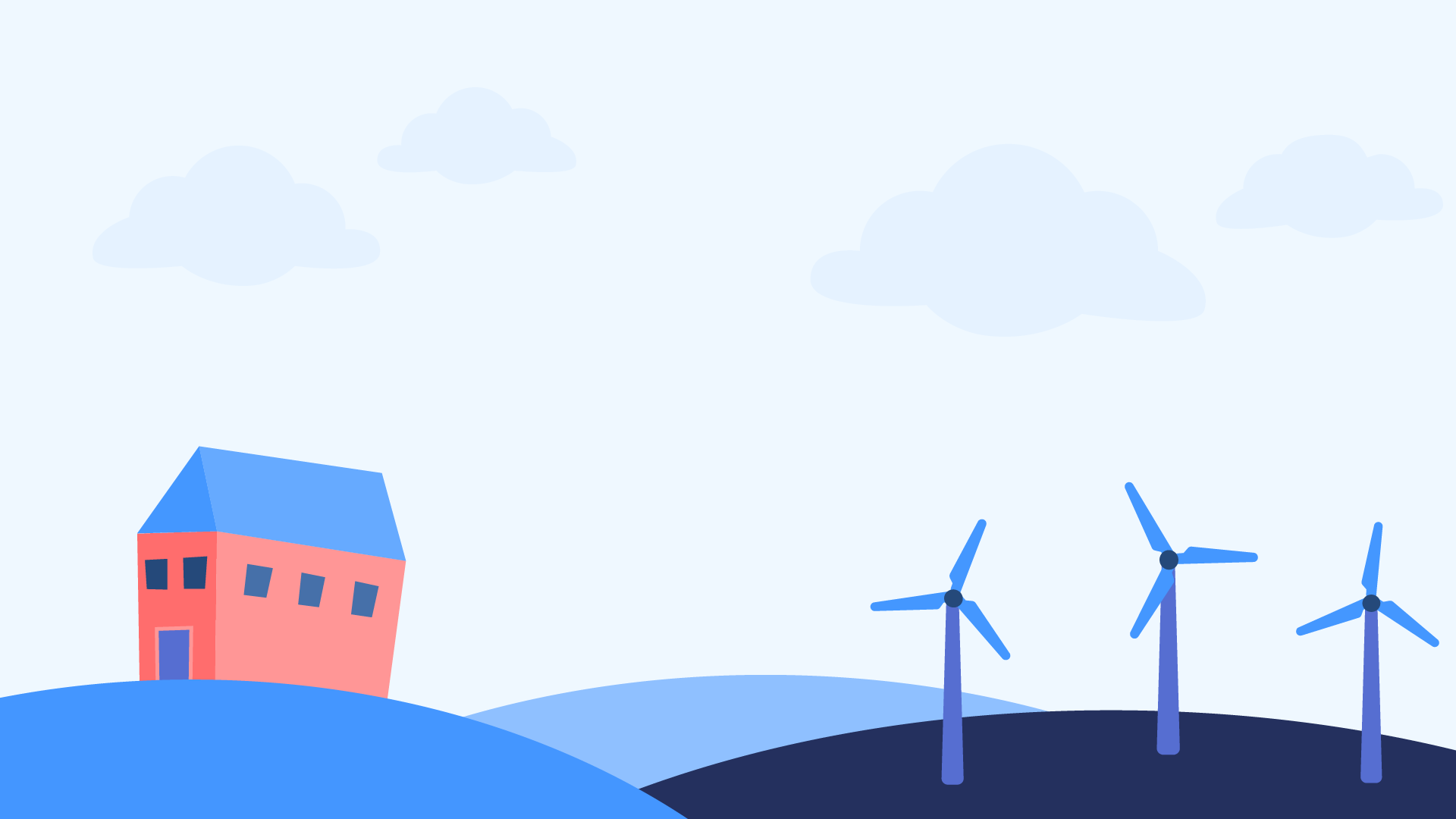 LEARN ABOUT THE CHALLENGES: ADDRESSING ENVIRONMENT EFFECTS
How might we prepare San Diego for natural and human-influenced environmental challenges?
Burning of fossil fuels has resulted in the gradual increase of global temperatures. Scientists have high confidence that global temperatures will continue to rise for decades to come. Climate change impacts areas such as transportation, housing, health, natural resources, food waste, agriculture, air pollution, and education. Help shape this problem by joining our discussion!
LEARN ABOUT THE CHALLENGES: IMPROVING MOBILITY
How might we help people move freely in San Diego?
As people are looking for alternate ways to move around, while also wanting to reduce their emissions, the topic of inclusive and environmentally conscious transportation continues to be a pressing issue in our urban environment. Mobility can be examined from a number of lenses such as motor vehicle systems, transit, parking, intermodal connections, electric vehicles, accident reduction, walkability and bike-ability, and land-use patterns. Help shape this problem by joining our discussion!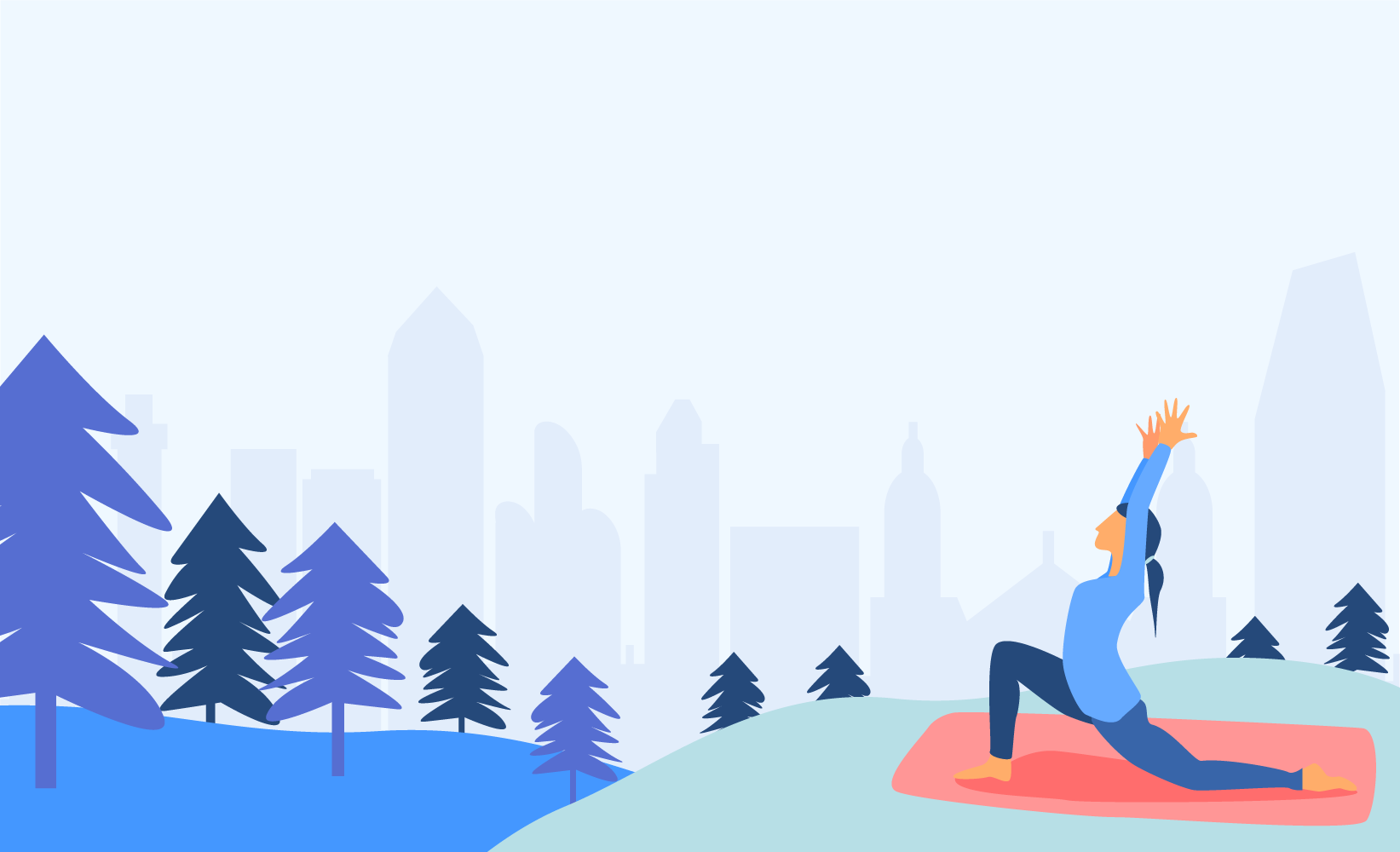 LEARN ABOUT THE CHALLENGES: LIVING HEALTHY LIVES
How might we help all San Diegans live healthy and active lives?
Many San Diego residents have limited access to preventive and restorative health services. Health is determined by social and physical environments and is directly connected to how people live, learn, work, and play. Topics such as quality of life, population health, and social well being, are all different aspects of how we as a city, need to improve our well being. Help shape this problem by joining our discussion!
D4SD In Action
In 2017, hundreds of people helped to generate ideas through the first D4SD challenge: How to create a San Diego where we all can move freely. Over a two month period, 23 teams used human-centered design principles to prototype solutions to address the city's mobility challenges. Visit our 2017 website to learn more about what we did in 2017 and to see some of the prototypes.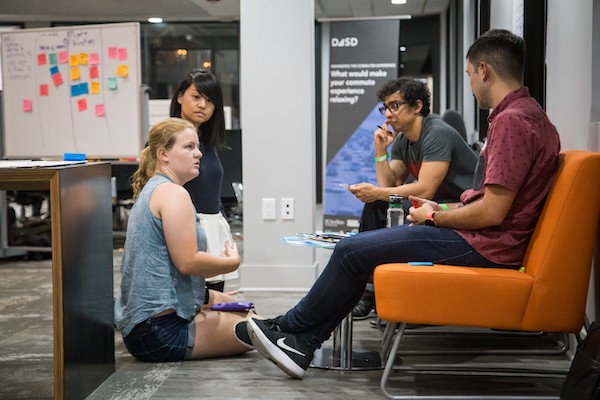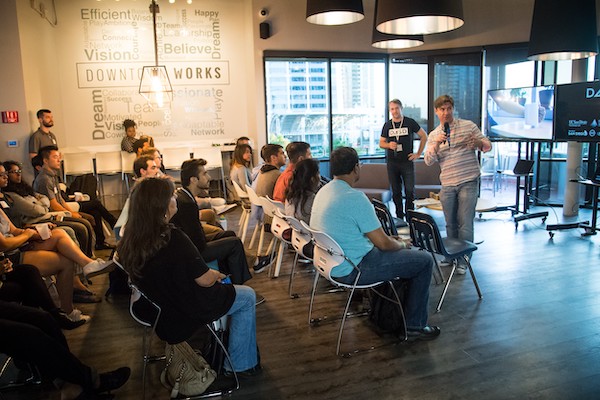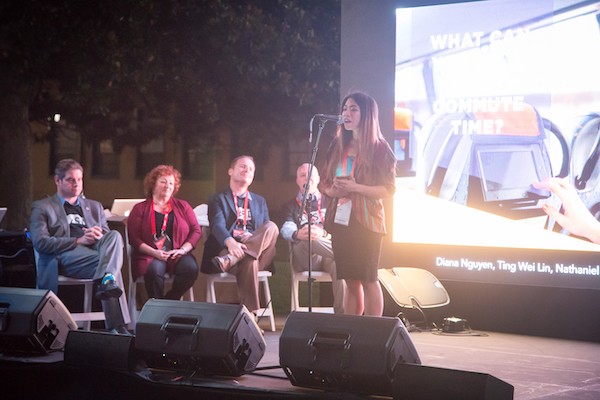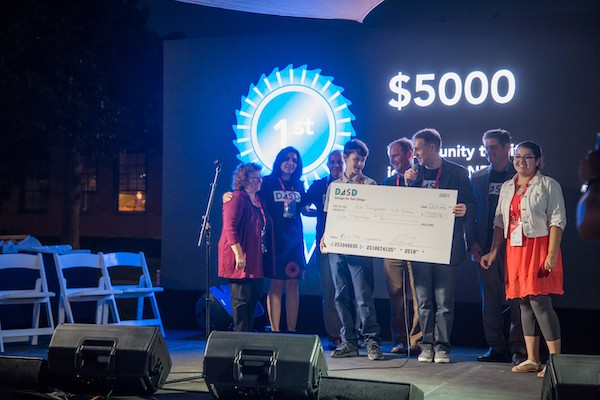 Meet Our Community
The D4SD community includes talented and energetic people from across our region. Through the online and in-person events, we help to foster collaboration and interaction among innovators, civic leaders, industry experts, and other community members.